Tips for Personal Injury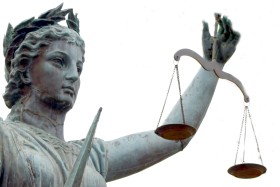 Formulating personal injury claims is really essential to help you get maximized benefits considering the legal provisions. Tips on how to formulate and settle motor vehicle accident claim, can help you manage the procedural formalities well. Settlement negotiations too play a vital role to award you with good coverage. Handling car accidents and disability claims is somewhat tricky, where the client needs to justify the financial losses suffered on happening of the event. So, professional personal injury lawyer services can help you calculate the accurate compensation amount, for which you can claim compensation. However, exaggeration is not at all desirable. A practical guide to personal injury claims does its job to manage the best results for the plaintiff.
Professional investigation of the matters and situation is vital, once you collect all the relevant information and documents relating with the accident. Describe the circumstances under which the accident takes place and make the required estimations to calculate the exact financial losses. Hiring an attorney is advisable for the complicated litigation. This ensures compliance with the given formalities, when you complete legal proceedings within the given time limits. Select the lawyer having extensive experience in the area to help you recover the damages for the losses you suffered during the period of misery. Hiring professional promises better outcomes with rich practical exposure utilized to solve such cases systematically. It's the responsibility of the plaintiff to maintain all the required documentation, reports, and data. Failure to which, the insurance company may deny the payment or protection that you seek. Seeking an early legal advice is really advantageous for the reason it gives enough time for you to collect all essential documents and formulate a well integrated personal injury claim. Similarly, the attorney gets time to investigate the issues minutely.