ABOUT OUR LAW FIRM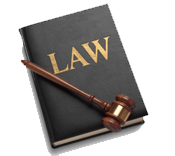 At Anene Farrey & Associates, we are dedicated to providing our clients with the highest quality and professional service as efficiently as possible. We are recognized for delivering timely, practical, honest advice and counsel. Our practice delivers effective results for our clients through a combination of experience and creative problem solving strategies that are cost-effective.
We are committed to establishing responsive, proactive relationships with our clients and remain dedicated to providing the close, personal attention necessary to ensure long-lasting relationships.
AREAS OF PRACTICE
Our niche area of expertise with our family law cases lie in representing fathers. Historically, men have been the underdogs in the courtroom. With our unique case strategies and our keen knowledge of the law, our firm has been changing the antiquated idea that fathers get the losing end of the stick in court. Our goal is to change the family unit in a way that provides fathers will equal parenting time and legal rights to their children. We are changing family relationships, one father at a time.

Family Law is a multi-faceted area of law that deals with family relations.  Family law encompasses such areas as: father's rights, legitimation, child custody and visitation, modifications, child support, spousal support, separation agreements, and much more. Contact one of our attorneys for more information at (678) 948-8489.
Personal injury law involves injury which is caused by another's failure to use reasonable care. A person may be liable for the injury caused through negligent or reckless action. This can be a very emotional and difficult time for you. Hire a team of legal experts who are not only compassionate about the law, but are compassionate about your circumstances.
It is not uncommon for people to feel confused, overwhelmed, or frightened when preparing to tie the knot. You are probably worried about what your future will look like in the event that the worst happens...you're faced with a divorce! In preparing your prenuptial agreement, we will protect your rights to the end and give you the peace of mind that you need to say "I Do."
Anene Farrey & Associates, LLC
Well Respected & Distinguished Atlanta Law Firm
MY LEGAL CASEin 3 steps
At Anene Farrey & Associates, we believe there are three (3) critical steps to creating a winning legal case. Our professional lawyers in Atlanta, GA are available to speak with you about your case at (678) 948-8489.
MORE ABOUT OUR PROCESS +

GATHER YOUR EVIDENCE
It is imperative that you write down or type the details of your legal case. Document everything. The more evidence you have, the stronger your case.

CONSULT AN ATTORNEY
Use our Book An Appointment page to meet with one of our Attorneys. Discuss your case, openly and honestly.
DEVELOP TRIAL STRATEGY
Now, the work begins. Our attorneys will go to work for you. We seek justice for our clients in each and every case by developing a unique trial strategy that fits your circumstances.
SKILLS | KNOWLEDGE | RESULTS. Anene Farrey & Associates - Attorneys At Law - Atlanta, Georgia