DIVORCE & FAMILY LAW
Based in Atlanta, Georgia, Anene & Associates is dedicated to providing high quality legal representation. Our clients know we care because our attorneys are easy to reach and ready to discuss the intimate details of your legal case.



ANENE & ASSOCIATES, LLC | SUCCESSFUL RESULTS FROM OUR CLIENT CASES
ATLANTA LAW FIRM | Put Our Experience & Success To Work For You
LATEST POSTS
VIEW ALL -
08 April 2013 by AneneAdmin, in Civil Law,General Law,Personal Injury

Tips for Personal Injury

Formulating personal injury claims is really essential to help you get maximized...

READ MORE +

08 April 2013 by AneneAdmin, in Child Support,Divorce & Separation,Family Law,Father's Rights,Latest posts

When is Collaborative Custody A Good Option?

Question: I work long hours and can't take a lot of time off, but I need t...

READ MORE +

27 March 2013 by AneneAdmin, in Civil Law,Foreclosure Defense,General Law,Landlord Tenant Law

Wrongful Foreclosure Settlements in the Works with Five Big Lenders

Wrongful foreclosure settlements involving some big lenders could be on the hori...

READ MORE +
ABOUT OUR LAW FIRM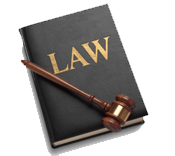 At Anene & Associates, we are dedicated to providing our clients with the highest quality and professional service as efficiently as possible. We are recognized for delivering timely, practical, honest advice and counsel. Our practice delivers effective results for our clients through a combination of experience and creative problem solving strategies that are cost-effective.
We are committed to establishing responsive, proactive relationships with our clients and remain dedicated to providing the close, personal attention necessary to ensure long-lasting relationships.
AREAS OF PRACTICE
Family Law is a multi-faceted area of law that deals with family relations.  Family law encompasses such areas as: adoption, child custody and visitation, children's rights, child support, spousal support separation agreements, and much more. Contact Atty. Anene for more information at (678) 948-8489.

Personal injury law involves injury which is caused accidentally by another's failure to use reasonable care. The definition of reasonable care is determined on a case-by-case basis. A person may be liable for the injury caused through negligent or reckless action.
It is not uncommon for people to feel confused, overwhelmed, or frightened when faced with criminal charges. You are probably worried you will go to jail or lose your rights.
Real Estate Law is a broad legal area covering federal statutes and a combination of state statutes and common law dealing with real estate, real property, property rights and interests, buying and selling real property, homeowner's rights, landlords and rental property, and much more.
Anene & Associates, LLC
Holds state title and a national title as Best Advocate for performance in the courtroom.
MY LEGAL CASEin 3 steps
At Anene & Associates, we believe there are three (3) critical steps to creating a winning legal case. Our professional lawyers in Atlanta, GA are available to speak with you at (678) 948-8489.
MORE ABOUT OUR PROCESS +

GATHER YOUR INFO
It is imperative that you write down or type the details of your legal concerns. Document everything.

CONSULT ATTORNEY
Use our Book An Appointment page to meet with one of our Attorneys At Law. Discuss your case, openly and honestly.
PREPARE CASE FILE
Now, the work begins. Our attorneys will go to work for you. We seek justice for our clients in each and every case.
SKILLS | KNOWLEDGE | RESULTS. Anene & Associates - Attorneys At Law - Atlanta, Georgia